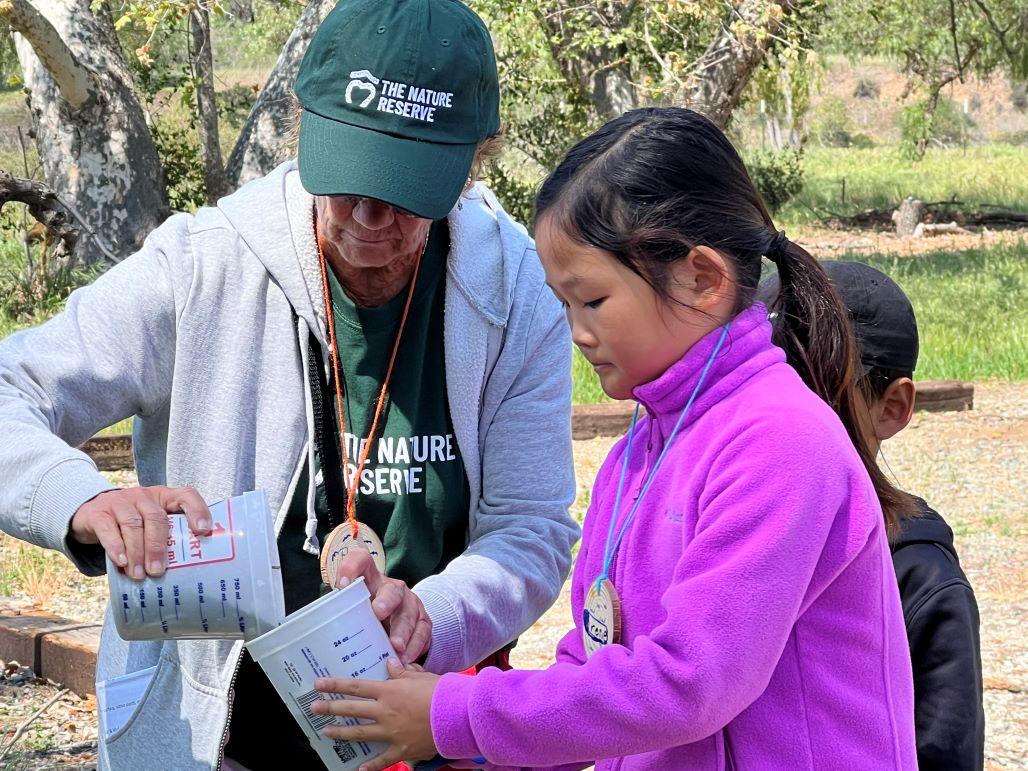 Volunteers: Connecting The Nature Reserve with the Community
The Nature Reserve relies on the support of our amazing volunteers to be able to provide a vast array of programs and to continue adding new offerings. Volunteers provide The Nature Reserve with avenues for community involvement that is critical for the success of The Nature Reserve activities.

There are many different opportunities to volunteer on The Nature Reserve.  From assisting with education programs for local schools and the general public, to trail restoration and maintenance, research and monitoring of threatened or endangered species, and FireWatch to protect the Nature Reserve and adjacent communities; there is something for everyone.

Sign Up To Volunteer
The Nature Reserve appreciates our volunteers and values their time.  We use the VolunteerMark system, making it easier to sign up for volunteer opportunities. Volunteers can view available shifts based on key interests and availability. The VolunteerMark mobile app allows volunteers to use their phones to check in for shifts, keep track of hours, and receive on-site notifications from their coordinators. 

Become A Certified Nature Reserve Volunteer
Looking for something more?  Volunteers can become certified through a more advanced training path, including security, safety and on-site field training.

Rancho Mission Viejo resident and long-time Nature Reserve volunteer, Paul DeCapua, has donated hundreds of hours of his time and is a Certified Nature Reserve Volunteer.  He shares, "As a Certified Nature Reserve Volunteer, my advice to others considering this level of involvement is to learn as much as possible about all of the Programs and participate in as many as you can. I find the Community Outreach events particularly rewarding since I am able to interact with a wide cross-section of the community…to explain the value of the Nature Reserve and our efforts at protecting the open space."

Get Involved
Register for one of our monthly Volunteer Orientation and Training sessions by visiting the Calendar on our website or contact Linda Bensadoun, Volunteer and Outreach Coordinator at lbensadoun@rmvreserve.org or at (949) 204-5394 for more information.