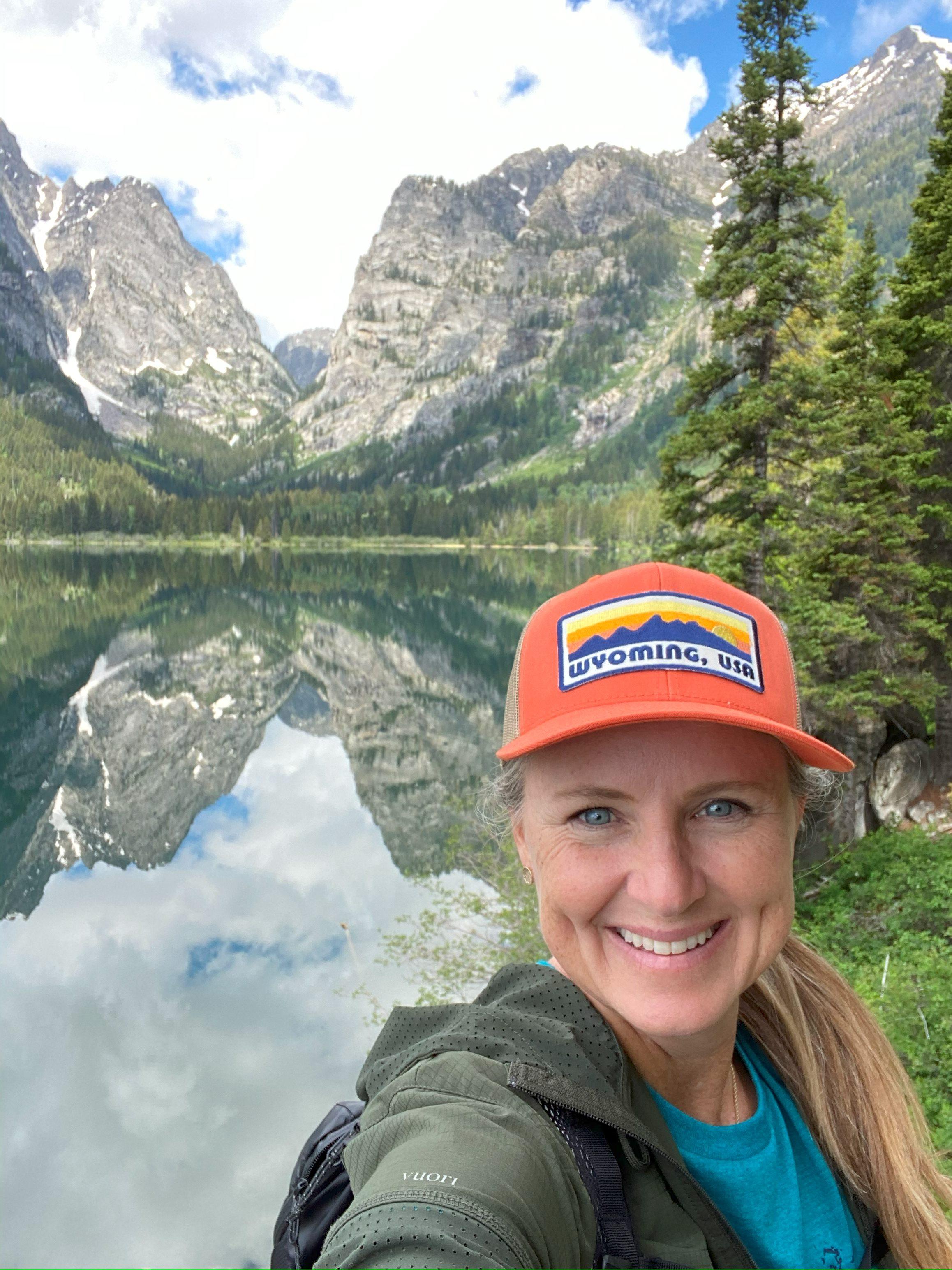 Remembering Sarah Crocker
The Nature Reserve is deeply saddened by the loss of our friend and staff member, Sarah Crocker. Sarah joined The Nature Reserve team in 2021 as a Field Naturalist to teach in our school program. She inspired a love of nature in thousands of elementary school students that visited The Nature Reserve.
Sarah grew up outdoors, the daughter of an Environmental Educator, observing animals and plants in their native habitats. She loved nature and would often photograph wildflowers or wildlife she observed on the trail. An avid and experienced hiker, she backpacked extensively, climbed several peaks including Mount Whitney, and recently hiked in Peru. She was also a talented artist, having studied Graphic Design at Cal Poly, San Luis Obispo and she received her BFA in Drawing and Painting from the Laguna College of Art and Design. 
We will miss Sarah's radiant smile, her kindness, and her enthusiasm for all of nature's wonders.
The Nature Reserve Staff and Volunteers Remember Sarah...
"When I think of Sarah, I think of her smile, she had one that lit up the room. Sarah is missed by all of us at The Nature Reserve." – Laura
"When I remember Sarah, I remember her warmth, her smile, and her inspiring love for nature and the outdoors. My fondest memories of Sarah will always be any time she was with her kids in nature. Whether it was on a native plant walk with her son or birdwatching with her daughter. She will always be an inspiration to me, and I am so privileged to have known her." – Leeta
"Sarah was a bright light who shined every day. Her deep love for nature, her family, and her friends was immeasurable. I will always admire the ability she had to take on life's challenges with a smile and a laugh. Her curiosity for the world around her and her passion to share nature's beauty was incredible. I am devastated at the loss of Sarah, but so incredibly lucky to have known her." – Bonnie
"Sarah and I enjoyed many hikes together, sharing stories about our kids and beautiful trails we wanted to try. I was thrilled when she joined The Nature Reserve team. She was passionate about nature, an avid hiker, incredible artist, amazing mom and friend and the kindest, most selfless person. I will miss seeing her incredible smile but am reminded of her with every beautiful wildflower, curious creature, and magnificent view." – Linda
"Every day was better with Sarah in it. She had an infectious smile and an adventurous spirit. I'm heartbroken that Sarah isn't with us anymore but so grateful that I got to know her and call her my friend." – Ann
"Sarah was an amazing addition to our team. She was always smiling, positive and made everyone feel comfortable. Her love of the outdoors and passion for passing on that knowledge was second to none.  I will miss her greatly." – Michelle
"Sarah was sparkly, curious, warm, engaged and quite soulful. As an explorer, Sarah could walk softly, noticing and experiencing everything around her – or, as an adventurer, she could push ahead through obstacles most would find daunting. Fortunately, as Sarah thrived being in nature with friends and other curious people, there are many who will live their lives with Sarah always in their hearts.
Sarah is a beautiful woman who left our earth way too early!" – Volunteer, Joanne