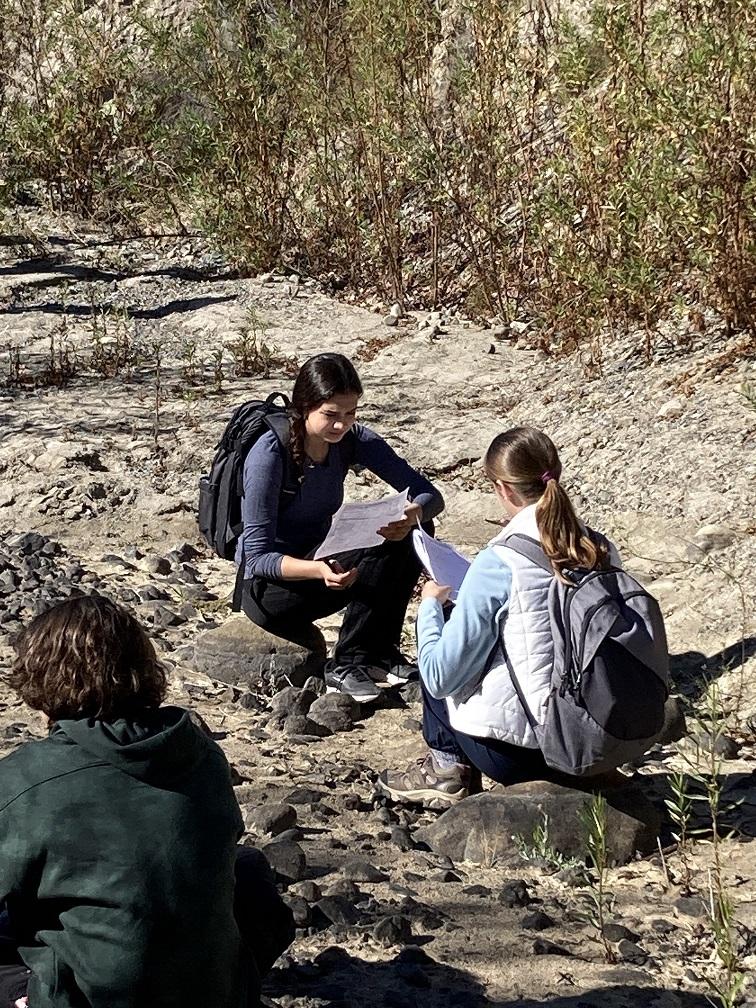 High School Environmental Science Internship 2023-24
by: John Foster
This is the fifth year The Nature Reserve has hosted its internship for local high school students. The High School Environmental Science Internship is intended to provide local high school juniors and seniors considering a career in environmental conservation and management with a variety of field experiences as well as meet professionals involved in restoring and maintaining Orange County's cultural and natural resources. High School Juniors and Seniors compete for a limited number of places via an application process that includes an interview and written essay.  Afterwards, interns will take their experiences to produce a social media post, highlighting their experience.  
Past presenters have come from fields of hydrology, geology, habitat restoration, and land management. Some examples of the experiences our interns have had over the years include: 
Estimated plant biodiversity by using transects and quadrats. Transects involve laying out a tape measure to a given distance and quadrats are typically a 1x1 meter square. Any plant that touches the measuring tape is identified and counted, where with a quadrat the density or percentage of plant species is extrapolated to give an indication

 

of an ecosystem's condition.

 

Guest hydrologist had the interns using their smartphones to use Geographic Information System technology to identify potential water pollution sources. GIS, or Geographic Information Systems, are computer-based tools used to store, visualize, analyze, and interpret geographic data. Geographic data (also called spatial, or geospatial data) identifies the geographic location of features. After downloading an app, they were sent out to find and input the location of potential water pollution sources. This data can then be displayed to help protect our water supply and ecosystems.

 

Trees are such an important part of our neighborhoods and wild spaces. Drought, disease, and pests can cause severe damage to our trees. Interns had an opportunity to hike with an arborist, to learn how to identify trees that might need to be pruned, treated, or removed. Our arborist used imagery taken from drones to point out how drought has caused trees to recede, and how drought weakens those trees to pests. 

 
Students followed along with a habitat restoration specialist who took them through the process of restoring the riparian habitat under the Gobernadora Canyon bridge that was put in place to bring Cow Camp Road into the new

Rienda

 development. 

Interns learned from a geologist about the geology that the bridge was built on and highlighted how all the disciplines and professionals had to collaborate to make these projects and conservation efforts possible.