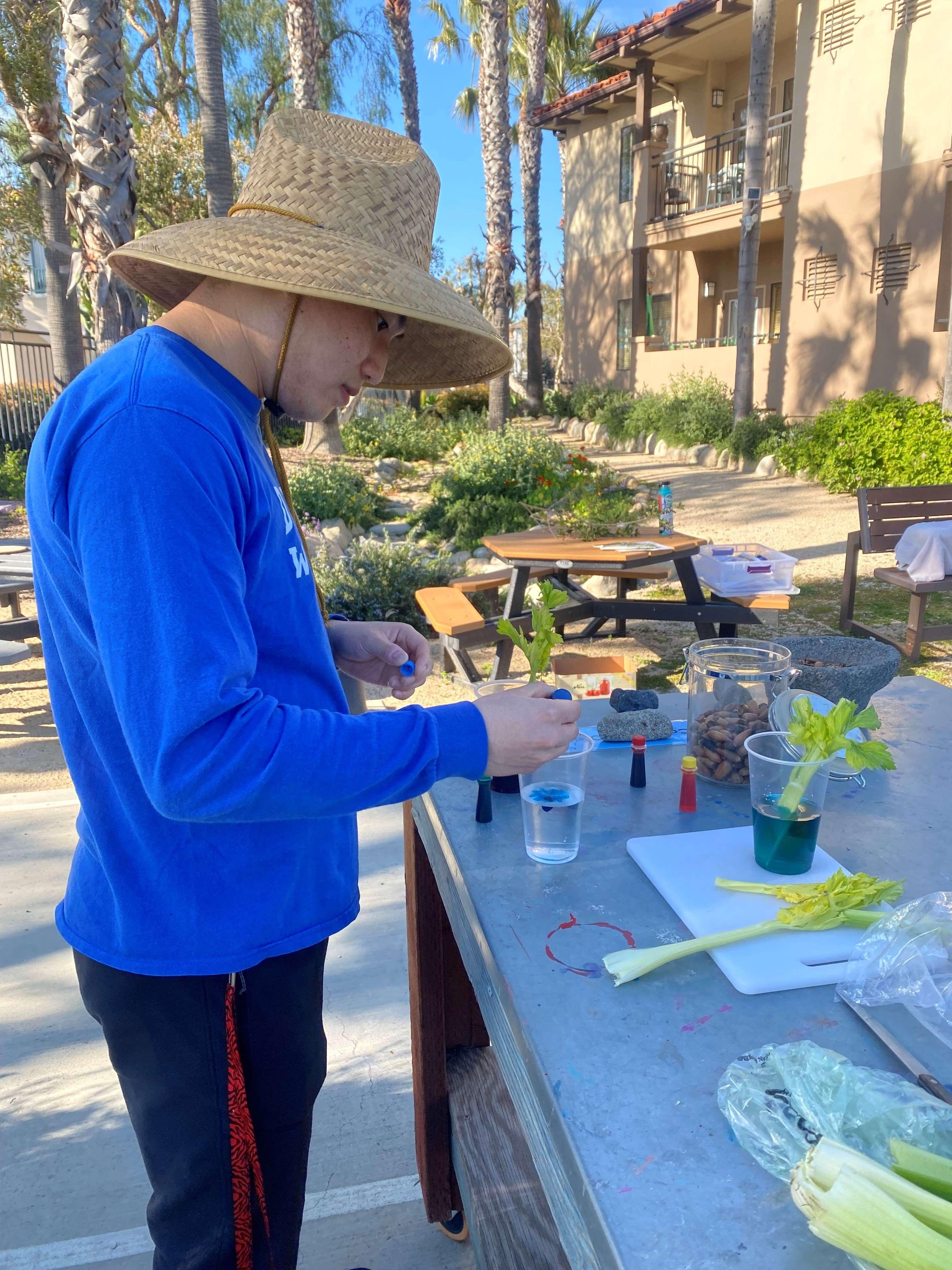 The Buzz in the Garden
Bees aren't the only thing buzzing this summer. Residents at Casa de Amma are buzzing about the garden programs provided by The Nature Reserve in partnership with Goin' Native Therapeutic Gardens (GNTG). Since early 2022, this community partnership has provided nature-based lessons in the outdoor garden at Casa de Amma, a unique apartment community located in the heart of San Juan Capistrano. Casa de Amma nurtures the abilities and independence of adults with special needs with a focus on three main support areas — Living, Learning and Belonging.
The onsite garden was designed and is maintained by GNTG, a local non-profit whose mission is "Cultivating Wellness thru Nature". The space is made up of multiple raised beds planted with fresh vegetables, fragrant herbs, and colorful flowers. There is a small greenhouse full of new seedlings and a few tables and benches provide a space to sit and enjoy the garden. The garden provides endless opportunities for learning while also promoting health, wellness, and social interaction among the residents.
Through this community partnership, The Nature Reserve education team brings engaging interpretive programs focused on building connections to the local environment. Residents love getting up close with our animal ambassadors and look forward to monthly-themed programs such as March's "Going Green in the Garden" and April's "Caring for the Earth".  Whether participants are searching the garden for pollinators, engineering model wildlife crossings, or observing the characteristics and behaviors of a Rosy Boa snake, they are always having fun and learning in a meaningful way.
For part of the year, lessons were centered around honing scientific skills such as making observations, creating hypotheses, collecting and analyzing data, formulating conclusions, and communicating new knowledge. These skills are not only important in science, but also in everyday life, as they promote critical thinking, problem solving and an understanding and appreciation of the natural world. For many, these are first time experiences which spark a curiosity to learn more.  
The garden program is just one component of the overall experience of living at Casa de Amma. Residents enjoy a robust offering of enrichment programs to meet their various interests. The GNTG and Nature Reserve's partnered programs offer residents opportunities to enjoy the outdoors, explore the bountiful garden, and find out how they can make a positive impact on the environment.
Learn more about Casa de Amma HERE.
Learn more about Goin' Native Therapeutic Gardens HERE.